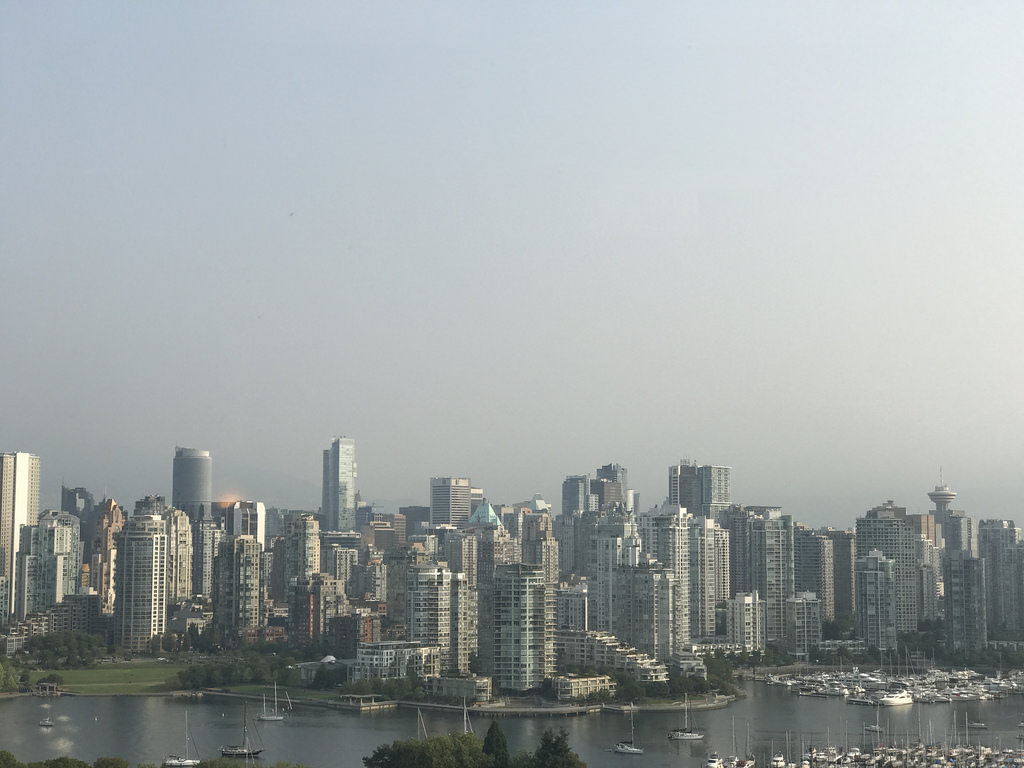 Cycling Accidents and Safety Tips in BC
Posted on by Spraggs Law
Cycling is great exercise and a fun, environmentally-friendly way to get around, enjoy beautiful British Columbia, and even to commute to work. But each year there are a significant number of accidents and injuries. Each year, around 7,500 cyclists are seriously injured in motor vehicle accidents in Canada annually, and seek compensation for injuries, pain and suffering. Driver awareness of cyclists and the visibility of cyclists can be challenging, especially when cyclists wear difficult-to-see clothing and little protection, except for a helmet.
Intersection Accidents and Other Common Collisions
According to the Insurance Corporation of British Columbia (ICBC), most cyclist-motorist accidents occur at intersections, where there are no traffic controls and in residential areas. In total 63 percent of collisions occur at an intersection. Of these intersection collisions, the majority (57 percent) of the intersections have no traffic controls, while approximately 19 percent had stop signs, and just 15 percent had traffic lights. Of the intersection collisions, 40 percent occurred in residential areas, and 35 percent occurred in business or shopping areas.
Intersection accidents result from many contributing factors. Most commonly, motorists fail to yield cyclists' right-of-way. In the case of cyclists, the most common error is riding without care and an eye open for their surroundings. In approximately 79 percent of intersection related collisions, the cyclist was intending to proceed straight through the intersection. In these same accidents, many (42 percent) drivers intended to turn left or right. In 10 percent of collisions, the cyclist contributes to the accident by riding on the wrong side of the road.
Cyclist-related accidents at intersections are so common that, on its website, ICBC highlights cities in British Columbia that are known to be dangerous for cyclists. Familiarizing yourself with high accident areas will enable you to better plan your route where possible.
Aside from intersection accidents, other common bicycle/motor vehicle collisions occur when:
an oncoming driver turns left in front of the cyclist
a driver on a perpendicular street stops and then pulls out in front of the cyclist, and
a driver barely passes the cyclist and then turns right.
According to a 2014 University of British Columbia study, certain areas of the road are deemed safer than others. Higher risks of accidents were found to occur in construction areas, shared bike/car lanes, train tracks, downhill grades, some traffic circles and arriving at an intersection in the direction opposite to traffic. It is less likely that accidents will occur where there are separate bike lanes, where designated bike lanes are separate to parked cars on major streets, off-street bike paths, intersections with motor vehicle speeds below 30 km/hour, residential street bike routes with traffic diversion and residential street intersections. Developing further bicycle road infrastructure can help to reduce the risk of cyclist accidents in areas such as Coquitlam and Burnaby.
Legal Requirements for Cyclists in BC
According to the BC Motor Vehicle Act (MVA), cyclists have the same rights and duties as a driver of a motor vehicle. Rules of the road are summarized in the MVA and in Road Sense for Drivers – BC's Safe Driving Guide. According to the rules, a person operating a bicycle must not ride on a sidewalk or pedestrian crosswalk unless authorized by a bylaw or directed by a sign.
Maintaining visibility is not only an important safety tip but a legal obligation under the MVA. A bicycle operated between the 1/2 hour after sunset and the 1/2 hour before sunrise must have a lighted lamp mounted on the front which, under normal conditions, is capable of displaying a white light visible at least 150 meters in the direction the cycle is pointed. Finally, one of the most important obligations for your cycling safety is the legal requirement to wear a helmet.
Cycling Safety Tips
To be a safe cyclist, it's important to check that your bicycle is in good working order before you ride it. It's especially important to check the brakes and tires (tread and air pressure) frequently, and to clean, inspect, and lubricate the drivetrain (the gears, chain, and derailleur). If you have the skills to do the maintenance yourself, you should maintain the bike regularly. Otherwise, have your bike serviced at least annually at a local bike shop.
Before you ride a bicycle, you need to be confident you have the skills required to ride your bike in the conditions you will encounter on the road. You must always be visible to drivers on the road, wear a helmet, and may want to consider wearing protective padding in case of a fall. You must follow the rules of the road to stay safe at intersections and other high frequency collision areas.
Whether you are cycling downtown or just around your own neighbourhood, pay attention, be safe and ride defensively by being alert and prepared for unpredictable moves or mistakes by motorists, other cyclists and pedestrians. Following the safety tips and riding defensively, may help you to avoid accidents.
When to Contact an Injury Lawyer in Coquitlam
If you or a loved one has been injured in a bicycle accident, contact our personal injury lawyers at Spraggs & Co. in Coquitlam. We can assess your situation and advise you about the legal actions available to you.
Each personal injury lawyer at our firm handles cyclist accidents in Burnaby, New Westminster, Coquitlam and surrounding areas. Our firm has obtained excellent results and fair compensation for our clients for over 35 years. Contact us online or by calling our office at 604-464-3333 or 1-866-939-3339.
Tags: Results