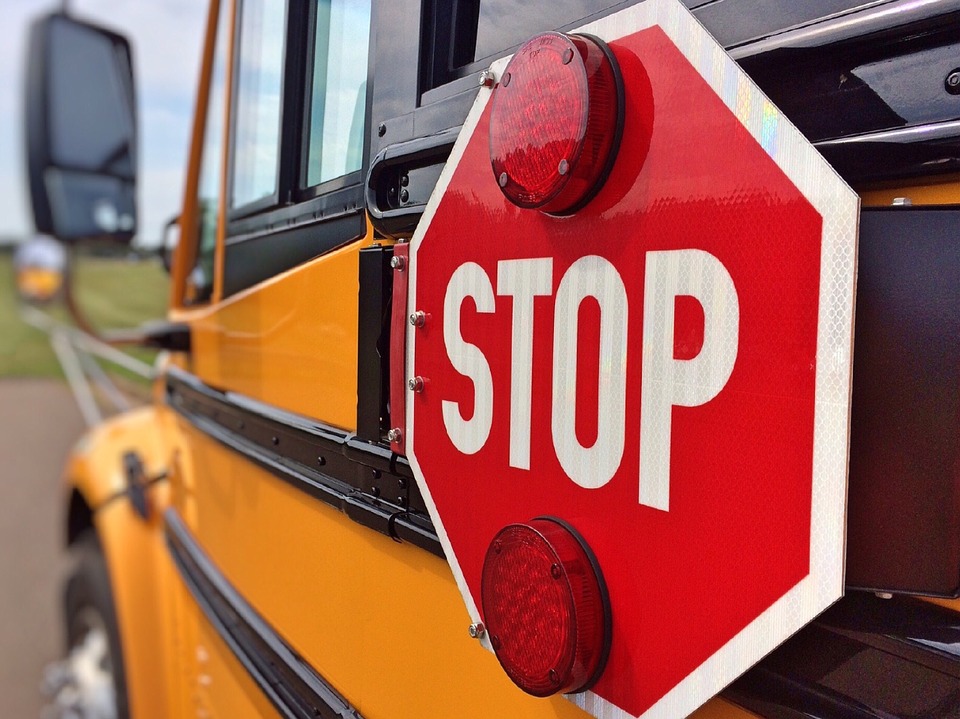 Keeping Kids Safe When Going Back to School: Tips From a Car Accident Lawyer
Posted on by Spraggs Law
While dark and rainy December is considered one of the most dangerous months of the year to drive, any car accident lawyer will tell you your children are at risk at any time of the year, especially as the back-to-school rush starts after Labour Day.
Children are at risk on our roads. Across the Lower Mainland, on average three child pedestrians aged five to 18 are killed and 200 injured in 190 crashes every year.
So, as the roads get busy and children are returning to school, there will likely be more chances for pedestrians to get involved in collisions.
However, there are steps motorists can take to help everyone stay safe.
Basic Rules of Back-to-School Road Safety
As we all return to school this fall, keep in mind the following rules to keep kids safe on the streets:
Every school day a 30-km/hr speed limit is in effect in marked school zones from 8 a.m. to 5 p.m.
When you're dropping off your children in school zones, allow them to exit the car on the side closest to the sidewalk. Never allow a child to cross mid-block.
Be prepared to stop if a vehicle is stopped in front of you or in the next lane — they may be yielding to a pedestrian.
Watch for school buses. Vehicles approaching from both directions must stop for school buses when their lights are flashing.
Before getting into your vehicle, walk around your vehicle to make sure no small children are behind it.
Always look for pedestrians when you're backing up.
Avoiding Collisions on Your Commute
After Labour Day the roads become more challenging for everyone, motorists and pedestrians alike, and the risk of collisions increases.
However there are some tips you can take as a motorist to avoid collisions and keep your commute safe:
Add extra time to your trips
Increased traffic on the roads in September means it may take longer for you to get to your destination. Instead of hurrying and potentially driving unsafely, give yourself an extra ten minutes to get to where you are going.
Knowing that you have plenty of time to arrive at your destination could prevent you from becoming involved in an accident on the way to work.
Pay attention
Using a device behind the wheel is now illegal in British Columbia. Getting distracted by checking your text messages could cause you to miss seeing the child who is walking across the street, with terrifying consequences.
Put your smartphone away—it's the law, after all—stay focused, and pay attention to the road.
Don't speed
It's a common misperception that traveling ten or even twenty kilometers an hour over the posted speed limit is safe. But it's not.
Researchers have found the risk of serious injury death doubles for every 5 km/h above 60 km/h. For example, a car travelling at 65 km/h is twice as likely to be involved in a casualty crash as one travelling at 60 km/h.
For a car travelling at 70 km/h the risk increases by four times. However, for speeds below 60 km/h the likelihood of a fatal crash decreases at the same rate.
When you drive the speed limit you help keep yourself and those around you safe.
Top Intersections for Collisions in Vancouver
While it's important to drive defensively, some parts of your commute will be just plain dangerous. According to ICBC data, Vancouver is BC's top city for crashes.
Take a look below at where the most dangerous intersection in Vancouver is:
The Daily Hive also has a different list of the most dangerous intersections in the Lower Mainland.
At the top of that list?
It's in Burnaby at Trans-Canada Highway and Willingdon Avenue, and Willingdon Avenue offramp / onramp and turning lane. There are 350 collisions here each year.
If you travel through this intersection during your commute, it may pay to be more cautious.
What Do You Think?
What do you think about these stories? We'd love to hear from you. And, as always, if you have any questions about ICBC, motor vehicle collisions or personal injury, be sure to contact one of our ICBC lawyers in Vancouver.