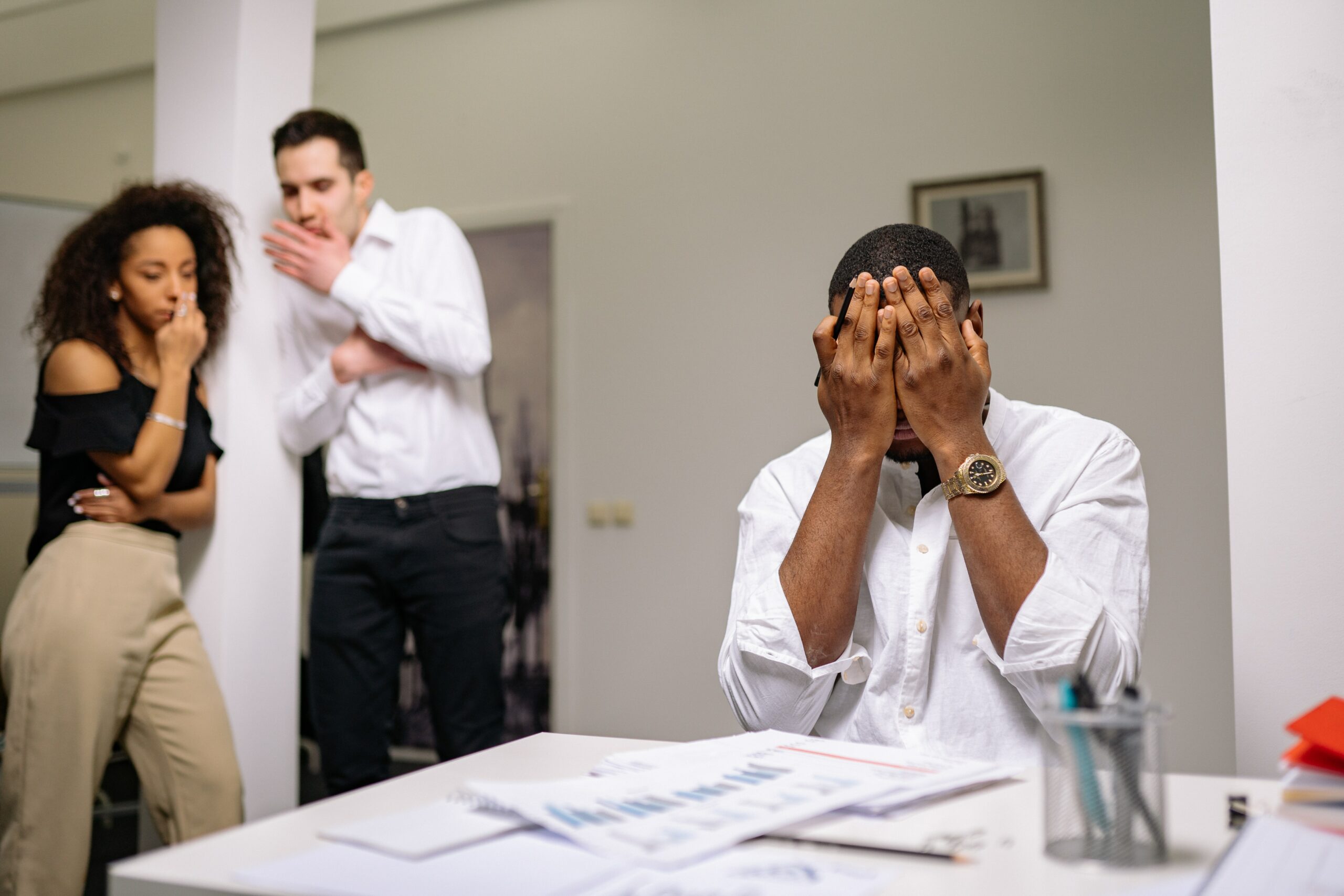 Is Workplace Bullying a Human Rights Violation?
Posted on by Spraggs Law
Note: This article does not contain legal advice about employment law. If you would like advice on your specific situation, please contact Spraggs Law.

Today, the Spraggs Law team provides an overview of if workplace bullying is defined as a human rights violation in British Columbia.
Is workplace bullying a human rights violation in British Columbia?
As an employee in BC, you have the right to work (whether it be remotely or in-office) in an environment that is free from bullying, inapprorpriate actions and comments, sexual harrassment, and discrimination.
That's why, in today's article, the Spraggs Law team explores whether workplace bullying is a human rights violation… and which laws protect you from it.
When is Bullying in the Workplace a Human Rights Violation?
While workplace bullying is always prohibited, it is not always a human rights violation.
BC's Human Rights Code is a law that was designed to promote understanding and mutual respect in the workplace. It prohibits discrimination and works to both identify and eliminate persistent patterns of inequality both in the workplace and in society as a whole.
In the workplace, bullying becomes a violation of the Human Rights Code when it is on the basis of:
Sex
Gender identity
Sexual orientation
Race
Age
Religion
These forms of bullying can come in the form of inappropriate physical contact, violence, derogatory remarks, verbal or written threats, or intimidation.
An Employer's Responsibility Regarding Workplace Bullying
Employers in British Columbia have the responsibility to uphold a workplace environment that prevents harassment.
As such, employers must have specific policies and guidelines in place to:
Identify workplace bullying
Investigate all workplace bullying claims brought forward by staff
Report on said workplace bullying claims
Resolve workplace bullying
Employers who fail to have these policies in place (or who fail to execute on these policies) face both the possibility of fines and the possibility of paying financial compensation to victims.
Actions to Take If You Are a Victim of Bullying in the Workplace
Are you a victim of workplace bullying?
If so, there are legal options for you to explore. Depending on your situation, you may be eligible to claim constructive dismissal and, in turn, termination or severance pay. You may also be eligible for damages pursuant to the Human Rights Code if your workplace bullying falls under the category of human rights violations.
Do you need assistance with workplace bullying? Spraggs Law can help
Give us a call at 604 359 1627 for a free consultation to discuss how we can offer personalized assistance based on your circumstances.
Tags: employment law