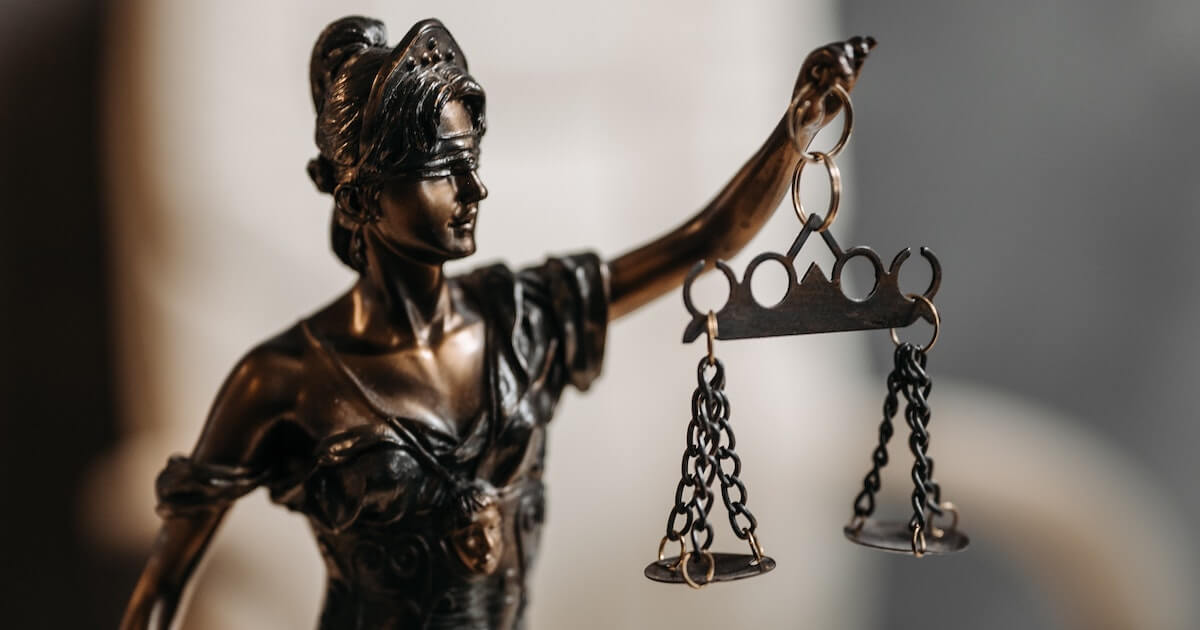 The Top BC Employment Law Cases of 2022
Posted on by Spraggs Law
Employment Law Blog by Jay Spiro
As we kick off 2023, we pause to look back on some of the most important employment law cases from British Columbia in 2022.
We start with three cases dealing with issues arising from the COVID-19 pandemic, which produced an abundance of unprecedented workplace challenges for employers and employees alike.
Link to case: Yates v. Langley Motor Sport Centre Ltd., 2022 BCCA 398 (CanLII)
Prior to this decision, the law in BC was that all CERB payments received by a dismissed employee during a notice period must be deducted from wrongful dismissal damages to avoid over-compensating the plaintiff.
However, in Yates, the Court of Appeal held that policy considerations properly militated against the deductibility of CERB payments from notice damages. These policy considerations included the fact that CERB was "an emergency measure delivering financial aid during the early weeks and months of an unprecedented global pandemic" and that the many people who lost their livelihoods as a result of the pandemic would not be left "better off" by a combination of CERB and damages awards after their employment was terminated than before.
Link to case: Parmar v Tribe Management Inc., 2022 BCSC 1675 (CanLII)
In this case, the court decided that the employer's mandatory vaccination policy ("MVP") was a "reasonable and lawful response to the uncertainty created by the COVID-19 pandemic based on the information that was available to it" when the policy was adopted. Ms. Parmar refused to get vaccinated based on her strong personal beliefs regarding the safety of the vaccine. Per the MVP, Ms. Parmar was placed on a 3-month unpaid leave of absence until she either got vaccinated or the company dropped the vaccination requirement. Ms. Parmar instead opted to quit and claim constructive dismissal.
The court ruled Ms. Parmar was not constructively dismissed. It held such MVPs did not force an employee to be vaccinated but forced a "choice between getting vaccinated, and continuing to earn an income, or remaining unvaccinated, and losing their income. Finally, it held that "a reasonable employee in Ms. Parmar's shoes would not have felt in all the circumstances than an unpaid leave as a consequence of failing to comply with the MVP was a substantial alteration of an essential term of the employment contract."
Link to case: Fanzone v 516400 BC Ltd., 2022 BCSC 2089 (CanLII)
This was a wrongful dismissal case dealing with the doctrine of contract frustration following the forced closure of a pub by order of the Provincial Health Officer at the outset of the pandemic. Mr. Fanzone and some 30 other employees did not receive any severance payments from the employer when it shut down. The employer claimed the pandemic had made all of its employment contracts impossible to perform due to an unforeseeable event; therefore, it was exempt from any severance obligations based on "frustration of contract."
The court rejected the employer's argument and held the owner chose to keep his pub closed rather than re-opening for take-out or delivery or once indoor dining was permitted with restrictions. While not criticizing the owner's personal choice, the court held the doctrine of frustration of contract did not apply in such circumstances, and the employer was liable for wrongful dismissal.
Moving on from COVID-related cases, 2022 also saw significant decisions involving just cause dismissals related to two issues at the forefront of the modern workplace: the secret recording of colleagues and instances of sexual harassment.
Link to case: Shalagin v Mercer Celgar Limited Partnership, 2022 BCSC 112 (CanLII)
The employer, in this case, was held to have been justified in terminating the plaintiff (an accountant) for cause, following the admission by the plaintiff that he had secretly recorded over 100 various meetings with colleagues, including at least 30 one-on-one meetings with supervisors and HR personnel about compensation and recruitment. While the court found Mr. Shalagin did not publish or act with malice in making the recordings, it noted the sheer volume of recordings capturing personal information of other employees without their consent constituted just cause, given the effect on the relationship of trust between the employer and employee.
Interestingly, the court commented on the wide-ranging policy impacts of this case, saying, "accepting the plaintiff's argument may encourage other employees who feel mistreated at work to routinely start secretly recording co-workers. This would not be a positive development from a policy perspective, particularly given the growing recognition that the courts have given to the importance of privacy concerns." Employers and employees alike should take this comment to heart, particularly considering the ease with which people record conversations these days, given the technological means to do so.
Link to case: Cho v Café La Foret Ltd., 2022 BCSC 1560 (CanLII)
Employers must take all incidents of sexual harassment very seriously, and courts have upheld the termination of very long-term employees for a single incident of sexual harassment (see Render v ThyssenKrupp Elevator (Canada) Limited, 2022 ONCA 310). This case, however, showed how important it is for employers to respond appropriately to allegations and incidents of sexual harassment.
Here, the employer proved the plaintiff inappropriately touched another employee. The plaintiff offered to apologize or quit for his misconduct. Had the employer terminated the employee at this stage, it may have proven just cause. However, the employer kept the plaintiff's job open subject to him signing an "apology letter" in the form of an affidavit admitting his guilt. The plaintiff refused to sign and was then terminated. The court ruled the termination was for the plaintiff's refusal to sign the affidavit admitting his misconduct rather than for his actual misconduct. The requirement to sign the affidavit before reinstatement was found to be "wholly inappropriate" as the plaintiff was forced to "choose between incriminating himself and facing possible criminal charges as a result, or keeping his job." Therefore, the court found it was reasonable for the plaintiff to refuse to sign the affidavit and his subsequent termination constituted an unjust dismissal.
The past year also saw several decisions clarifying the obligation of wrongfully dismissed employees to mitigate their potential losses by looking for new employment.
Links to cases: Okano v Cathay Pacific Airways Limited, 2022 BCSC 881 (CanLII) and Toy v 0954516 BC Ltd., 2022 BCSC 1161 (CanLII)
These two cases showed the impact on damage awards in circumstances where dismissed employees failed to make reasonable efforts to find comparable employment following their termination.
In Okano, the plaintiff admittedly did nothing to search for new employment for two months following her dismissal. Thereafter, she made "passive" attempts to find new employment. She chose not to apply for any jobs in the airline industry (despite having several decades of experience in it) because she did not "have it in (her) anymore." Instead, she wanted to choose something she was motivated to do. The court held it was incumbent on the plaintiff to "explore available positions in the very industry in which she had spent her entire working career" and reduced the plaintiff's notice period by three months.
In Toy, the plaintiff was a five-year employee of the defendant. He was dismissed in late 2020 and made three unsuccessful job applications in 2021. He claimed he periodically searched online job sites and drove around looking for available jobs. He did not find new work until March 2022. The court found his efforts were not reasonable in the circumstances and reduced a five-and-a-half-month notice award by two months for failure to mitigate.
Finally, the year ended with a case demonstrating, in striking detail, the importance of treating all employees with respect and obtaining effective HR/legal advice before terminating employees — and certainly before having non-legally trained employees act as company representatives at trial. While technically, this decision was released a few days into 2023, we've included it because the summary trial hearing was held in November 2022, and it provides a notoriously cautionary tale for employers of what not to do in 2023.
Link to case: Chu v China Southern Airlines Company Limited, 2023 BCSC 21 (CanLII)
The plaintiff was 68 years old when he was dismissed by the defendant's employer ("CSA") and had worked for CSA in a managerial role for more than eight years. A year before the plaintiff's termination, CSA "embarked upon a campaign designed to manufacture cause for dismissal or induce the plaintiff to resign." The court noted, "CSA began criticizing the plaintiff's work, issuing reprimands with threats of dismissal, and documenting disciplinary measures with self-serving records." Among other efforts, CSA unilaterally demoted the plaintiff to front-line customer service and airport operations positions and reduced his salary by 25%. Despite these efforts, the plaintiff did not resign, and CSA eventually formally dismissed him for alleged cause. The plaintiff could not find reasonably comparable employment following his dismissal and, at age 71, now works as a food delivery driver.
At the outset of the litigation, CSA filed a defence claiming it had cause to fire the plaintiff and alleging the plaintiff was guilty of fraud, theft of model airplanes, and sexual harassment in the workplace. However, CSA abandoned these serious allegations shortly before the hearing of the summary trial application but maintained it still had just cause. The court found CSA did not have just cause to terminate the plaintiff and awarded wrongful dismissal damages based on a 20-month notice period, resulting in a damages award of just over $58,000 for the lack of notice. More significantly, the court awarded the plaintiff aggravated damages of $50,000 for the mental distress suffered by the plaintiff because of CSA's breach of duty of good faith and fair dealing in the manner it dismissed him and punitive damages of $100,000 for what the court found was an "unbroken course" of bad faith conduct and "hardball tactics" employed from before the dismissal through the litigation.
While there are several obvious takeaways from this case, one of the clearest is that employers must not resort to bad faith tactics when dismissing an employee, no matter what they think of the employee. Employers are legally obligated to treat all employees fairly and in good faith during the entire termination process, even where just cause may exist or where the dismissed employee files a lawsuit for wrongful dismissal. HR consultants and employment lawyers can help employers effectively and lawfully manage employee performance issues and provide employers with the necessary tools and advice to properly terminate employment when necessary.
Our Employment Lawyers and HR Consultants Are Here to Help You
Give us a call at 604 359 1627 or contact us online today for a consultation to discuss how we can offer personalized assistance based on your unique needs as an employer in British Columbia.
Tags: bc employment law, employment law, employment law cases