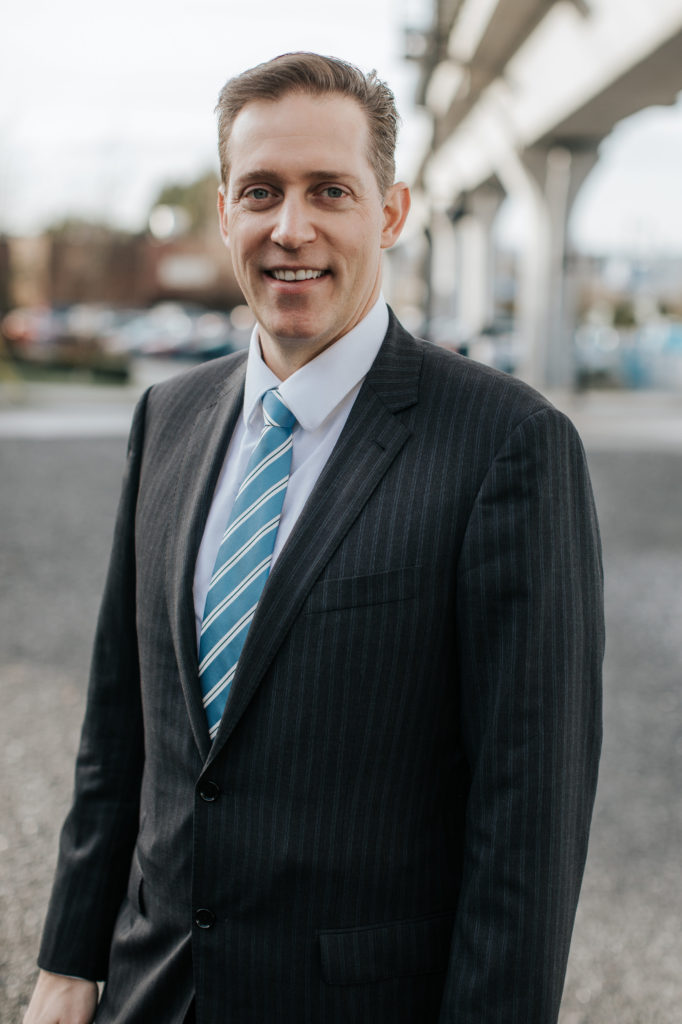 Thomas L. Spraggs, LLB, LLM, MBA
Injury Lawyer
Thomas L. Spraggs took over Spraggs & Co. from his father in 2005. Since then, Mr Spraggs has led the firm through significant growth. Today he works with a large team of experienced lawyers, investigators and claims managers to get justice for injured people.
Mr Spraggs holds a Bachelor of Laws and Master of Laws degrees. He articled at a personal injury firm in Alberta and continued as an associate at that firm before returning to Coquitlam, BC to lead Spraggs & Co. Thomas has applied innovative approaches to practice management and an progressive approach to technology to lead Spraggs & Co to become a highly respected award-winning firm.
A former competitive swimmer, Thomas brings a tireless work ethic and extensive trial experience, including jury trials, to help obtain the settlements and court awards that his clients deserve. Thomas is a member of the law societies of British Columbia, Yukon and Alberta. He's a member of the Trial Lawyers Association of BC and the American Association for Justice.
LLB 1996
LLM 1997
MBA 2013
BC 2003
Alberta 2000
Yukon 2001
Q.Arb with Alternative Dispute Institute of BC
CBA Innovative Workplace Award (2016)
CLEBC
Business School for Lawyers: What They Didn't Teach You in Law School (2014 Solo and Small Firm Conference),
Threats and Opportunity for Small Firms ( 2014 Solo and Small Firm Conference),
Unconference Session on Solo and Small Firm Practices (2014 Solo and Small Firm Conference) .
Solo and Small Firm Series
Handling High Conflict clients,
Law Firm Knowledge Management,
the Lawyer's Checklist Manifesto, and
Ethically Marketing & Branding Your Law Firm (2017 Solo and Small Firm Series, Chair and Presenter).
Pacific Legal Technology Presentation
Will IT Replace Lawyers? (upcoming 2018),
Pacific Legal Technology Conference 2015 (Presenter).
American Association for Justice,
New Westminster Bar Association,
Trial Lawyers Association of BC,
Canadian Bar Association,
BCLI Board of Directors – Vice Chair,
Douglas College -(past Vice Chair),
CBABC Civil Litigation Tri-Cities/New Westminster Section Co-Chair,
Christensen v. Jand, 2018 BCSC 1294

Miller v. Dent, 2017 BCSC 1177

Blackman v. Dha, 2015 BCSC 698

Miller v. Dent, 2015 BCSC 1820

Hurdle v. Lagore, 2014 BCSC 2316

Jiwani v. Borodi, 2014 BCSC 1164

Maltese v. Pratap, 2014 BCSC 18

Prince v. Quinn 2013 BCSC 716

Hardychuk v. Johnstone, 2012 BCSC 1359

Bartel v. Milliken, 2012 BCSC 563

X. v. Y., 2011 BCSC 944

Keenan v. Fletcher, 2011 BCSC 520

Carter v. Zhan, 2012 BCSC 595

Taraviras v. Lovig, 2011 BCCA 200 and 2011 BCCA 356

Szymanski v. Morin, 2010 BCSC 1

Gregory v. Penner, 2010 BCSC 22

Lehtonen v. Johnston, 2009 BCSC 1364

Cimino v. Kwit, 2009 BCSC 912

Noriega v. Lewars, 2008 BCSC 1405

Greaves v. Grace, 2008 BCSC 1529

Heppner v. Zia, 2008 BCSC 782

Repole v. Bakker, 2007 BCSC 592

Haughain v. Kaufman, 2006 BCSC 911
Are you injured? Here's some answers to commonly asked questions that I receive: