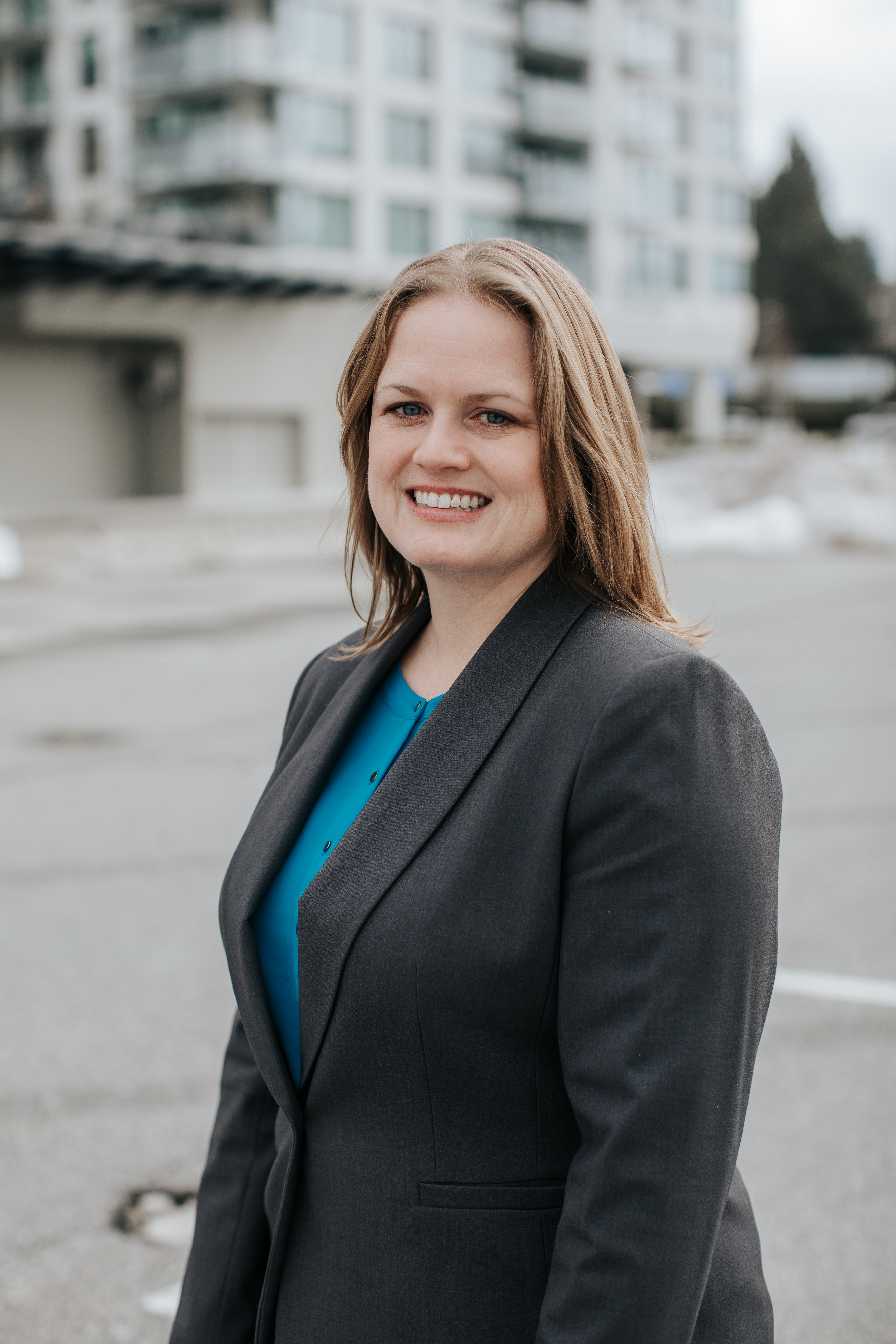 Kristin B. Gardner, BA, LLB
Injury Lawyer
Kristin holds a Bachelor of Laws degree from Osgoode Hall Law School, which she earned in 2005. She completed a clerkship at the British Columbia Court of Appeal before being called to the British Columbia bar in 2006. Kristin articled with a litigation firm in downtown Vancouver and stayed on as an associate until joining Spraggs & Co. in 2008. Prior to attending law school, Kristin obtained her Bachelor of Arts degree in psychology and criminology from Simon Fraser University in 1999 and worked for three years as a federal parole officer.
Kristin has appeared for clients at all levels of court in British Columbia. In addition to trial experience, Kristin has developed considerable appellate advocacy skills. Kristin has a particular aptitude for legal research, writing, and analysis, which assists clients at every stage of the litigation process.
Kristin spends her time in the sunny Okanagan and enjoys all the Valley can offer, from camping in the summer, to skiing in the winter, and a good glass of delicious Okanagan wine by the evening fire.
Q.Arb with ADR Institute of BC
An Education in Debt: Student loans and Bankrupty.
Presented at CBA: Annual Pan-Canadian Insolvency and Restructuring Conference, Quebec City 2007 (co-author).
Supervisory Orders as Charter Remeies: The Impact of Doucet Boudreau.
Continuing Legal Education: Suing and Defending the Government, 2016 Update.
Legal Education: Suing and Defending the Government, 2006 Update.
Development and the Parole Attitude Scale (PAS): A 15-Item Scale and Purposes and Effectiveness of Early Release From Prison: Laypersons' Perception.
Annual American Psychological Association Convention, Boston, MA. (co-author) (August 1999)
Gabert v. Krist, 2018 BCSC 2109

Miller v. Dent, 2017 BCSC 1177

Maldonado v. Mooney, 2016 BCSC 558

Miller v. Dent, 2015 BCSC 1820

Maltese v. Pratap, 2014 BCSC 18

Ferguson v. Yang, 2013 BCSC 332

Bartel v. Milliken, 2012 BCSC 563

Carter v. Zhan, 2012 BCSC 595

Taraviras v. Lovig, 2011 BCCA 200 and 2011 BCCA 356

Szymanski v. Morin, 2010 BCSC 1

Greaves v. Grace, 2008 BCSC 1529
CBA, CBABC Civil Litigation Tri-Cities/New Westminister Section – Co-Chair – current,
BC Arbitration and Mediation Institute current member.