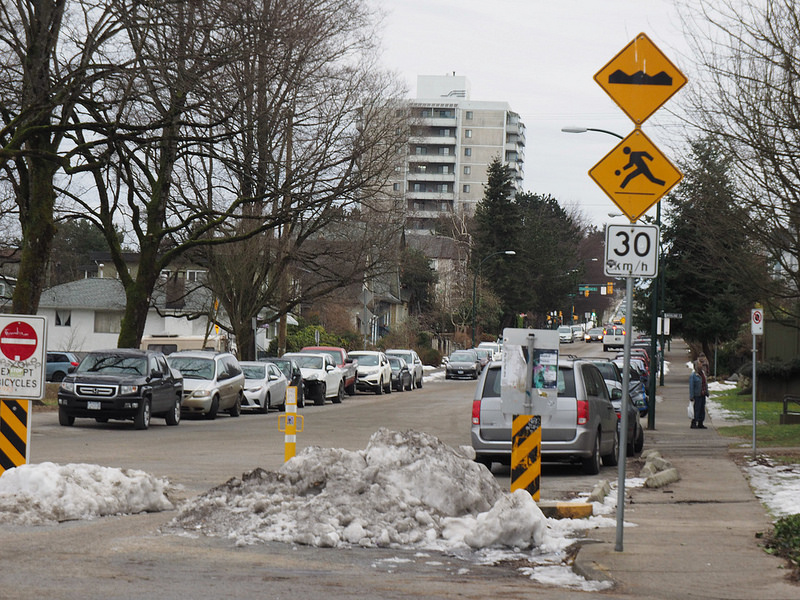 How to Stay Safe on the Road When It Gets Dark – as a Driver
Posted on by Spraggs Law
As holiday decorations, chocolates, and gift wrap appear in our stores, we know that the colder months, shorter days and longer nights are upon us. It is during this dark and rainy season that it is important you take extra steps to ensure your safety on the road.
Below are some key steps that you can take to help stay safe on the road as it gets cooler and darker. If you or a loved one has been injured in a motor vehicle accident, you should contact a trusted car accident lawyer in Surrey BC right away.
Stay Sober and Alert
An important first step happens long before you get on the road and that is ensuring that you stay rested and only drive when you are clear-headed and alert. Driving under extreme fatigue can be just as impairing as driving under the influence of alcohol or drugs. Driving at night can increase your chance of being in an accident with a drunk driver. To stay safe you should ensure that you only get behind the wheel when you are sober, rested and attentive.
An American study by the National Sleep Foundation polled drivers and found that 60 percent of adults reported having driven while they were tired. Of those approximately one in three reported falling asleep behind the wheel. Longer nights and shorter days in the cooler months increase the risk of drowsiness or falling asleep at the wheel. To combat these risks make sure you receive seven to nine hours of sleep a night and ensure that you do not get behind the wheel if you have been awake for 24 hours or more. If you do get fatigued, pull over and rest before proceeding.
Practice Safe Night Driving
There are a host of defensive driving techniques that you can use to maximize your visibility and reduce the hazards associated with nighttime or early morning driving. To decrease your risk and increase your visibility, you should decrease your speed, ensure your headlights are aimed correctly, dim your dashboard lights, ensure your glasses are anti-reflective and maintain clean headlights, windshield and mirrors.
Practicing safe night driving starts long before you get on the road. To ensure clear vision at night as mentioned above you should check to make sure your glasses are anti-reflective and clean. You should make sure to have annual visions exams and take additional courses as needed.
Be Aware of Natural Risks
While all of us see less of our surroundings when driving in the evening and should consider limiting nighttime driving where possible, older drivers may especially concerned about difficultly with night vision. Drivers age 60+ often have more difficulty seeing in low-light conditions and some have their vision compromised by cataracts and degenerative eye diseases.
BC drivers should also be careful when driving near the woods and near deer crossing during the fall, which is deer mating and migration season. During the fall, not only is there the increased risk of longer nights, which means more nighttime driving, but also increased risk of natural hazards in the form of deer running onto the road.
Driving at Night – Tips in Practice
Being fatigued while driving can complicate a motor vehicle claim because the defendant can allege the plaintiff was all or partially at fault for the accident. In Dawes v. Valadas et al., 2005 BCSC 1319 (CanLII), one of the plaintiffs, Ms. Laird, was accused of contributory negligence (being partially at fault for the accident) based on her evidence that she was tired by 11:30 P.M. on the night of the accident. The accident took place well after midnight, around 1:45 A.M.. The plaintiff's evidence was that she entered the intersection on a green light, in the centre through lane, when the defendant Mr. Valadas's left-turning truck struck the driver's side of her car. Ms. Laird veered to the right but was unable to avoid the collision.
Mr. Valadas maintains as he approached the intersection of Kingsway and Joyce the light was red for eastbound traffic. He pulled into the left turn lane, stopped at the red light, and signalled his intention to turn left. He advanced into the intersection when the light turned green, but did not cross into the westbound lane of traffic.  In the distance he saw a car approaching, "coming fast." While stopped in the intersection he was hit by another vehicle which he had not seen before, his theory being that Ms. Laird must have crossed into his lane of travel due in part to her fatigue.
As there was no evidence that the plaintiff was fatigued at the time of the accident and based on the evidence of the witnesses, the judge found the defendant Mr. Valadas was 100 percent liable for the accident. Therefore, there was no reduction of damages for Ms. Laird.
Spraggs & Co., Personal Injury Lawyers in Langley, BC
As darker times are here in the winter months, when the daylight is shorter, you should take great care and avoid the car accident risks associated with darkness.
If you or a loved one has been injured in a motor vehicle accident, you should contact a trusted car accident lawyer in Langley for advice right away. At Spraggs & Co., we can help you if an ICBC lawyer in Langley unfairly tries to apportion liability to you or otherwise tries to minimize your claim. Contact us for legal help to get the fair compensation you deserve. Call us toll free at 1-866-939-3339.
Tags: Results